AIR-CAMPING /OVERLAND ACCESSORIES
ACCESSORIES FOR ALL REQUIREMENTS
A large number of accessories for extra comfort. To meet any additional need, they are quick to fit, easy to use and fully independent. Any Overland and Air-Camping model can be fitted with:
- Verandah in standard neutral colours: in matching Gray and Carbon, self-supporting, without the vehicle needing to be present on the campsite.
- Changing room available in the 3 Overland colours: Carbon, Safari, Bordeaux and blue for the exclusive Air-Camping range.
- Ground supports supports for Overland/ Air-Camping.
- The winter hood, for extra protection against rain, wind or cold.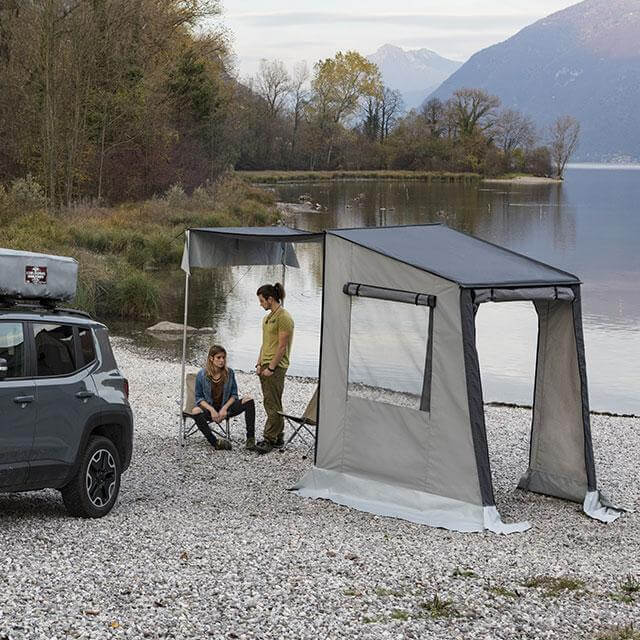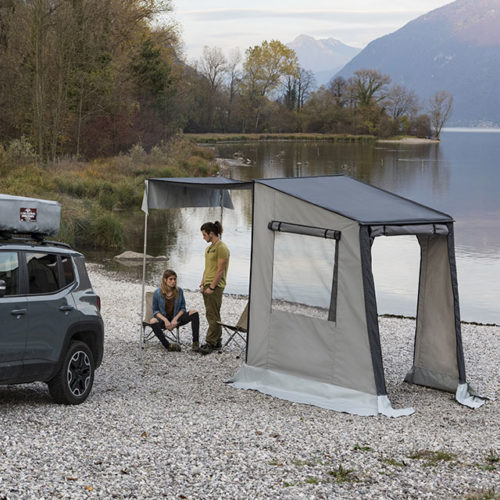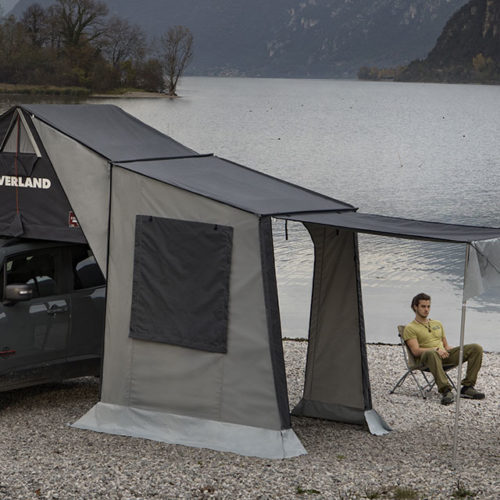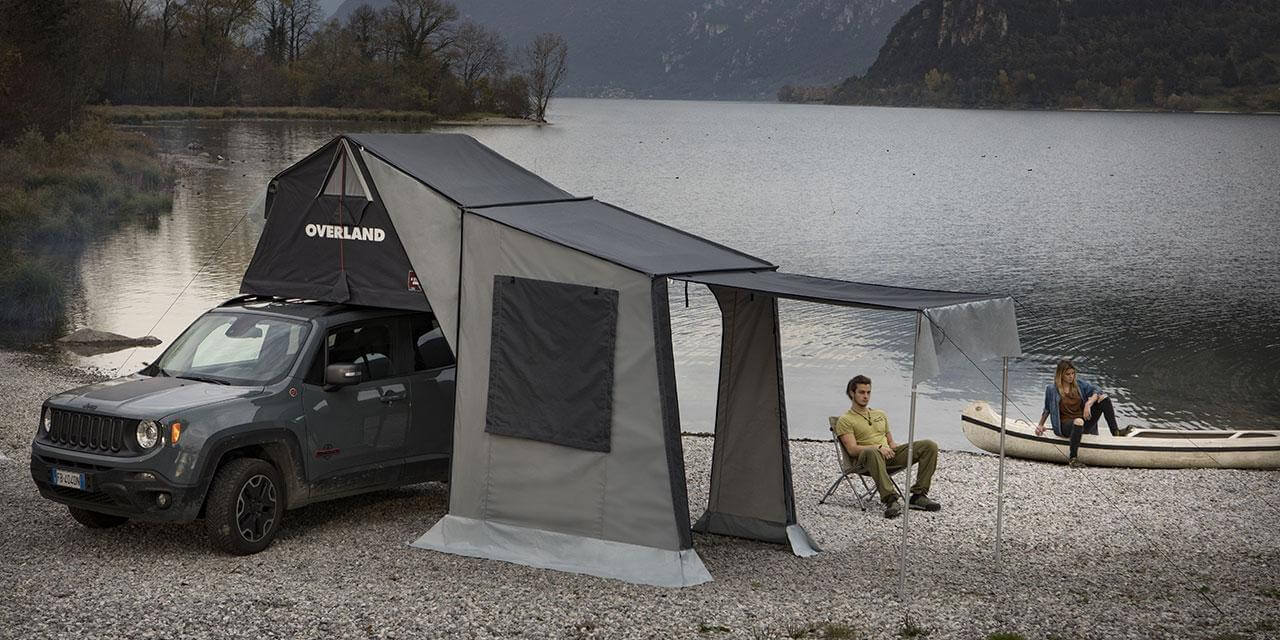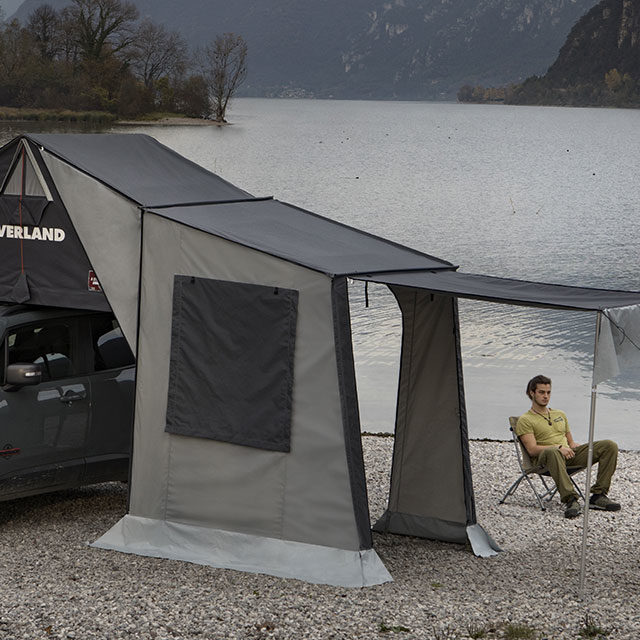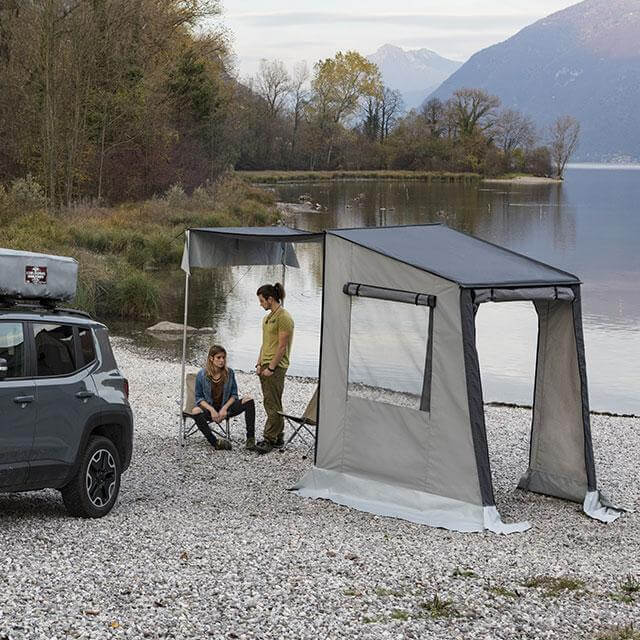 INDEPENDENT VERANDAH (FOR CARS)
Art. OL/04A - cm 200 x 200 x h 240
According to our testers' experience, we have understood that also Overland verandah shall be independent.
Living & sleeping areas are communicating but at the same time separate rooms: it is the best solution to get a freedom of movement and at the same time a standing point of reference where tables, chairs, barbecue, food and drinks, etc. ... are kept.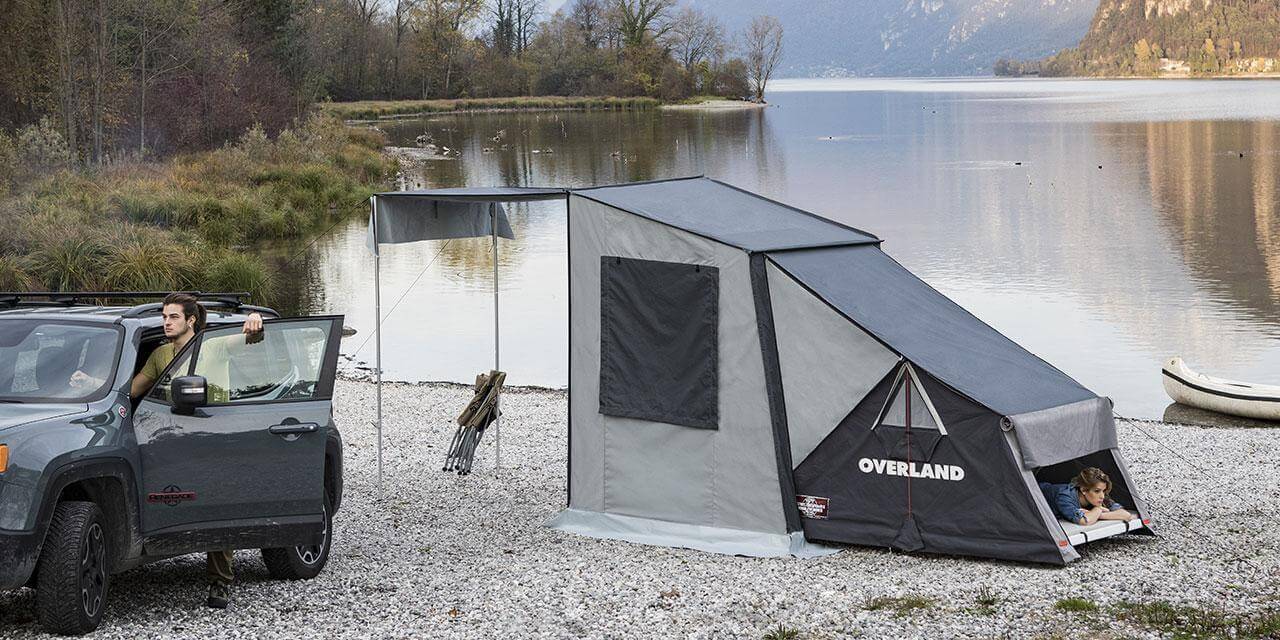 Should the standing time be longer, the tent becomes a well-structured, comfortable and safe module, (art OL/06A) to go camping in a traditional way; this is possible thanks to its ground feet.

The framework is constructed from round anodised aluminium poles.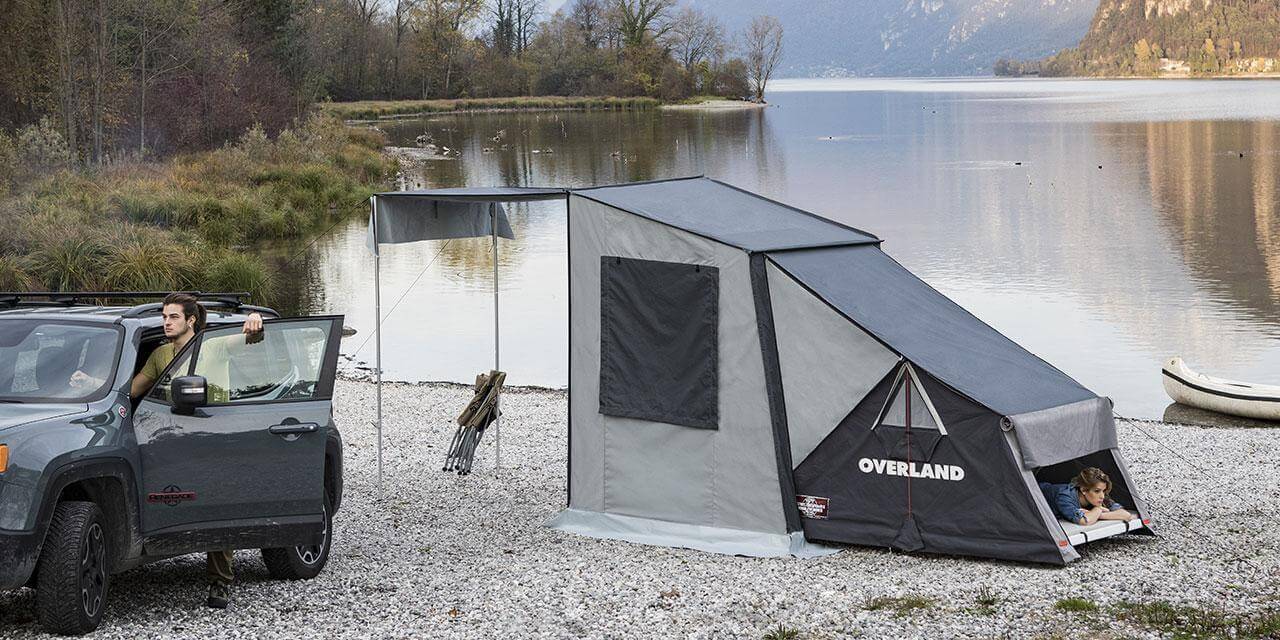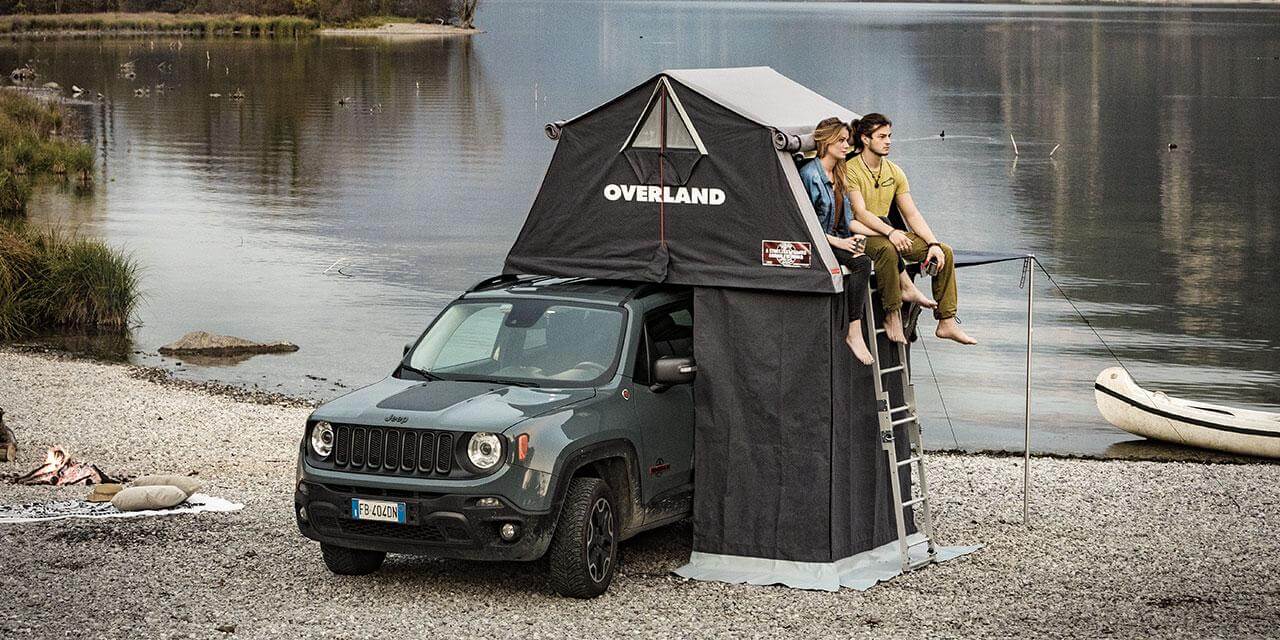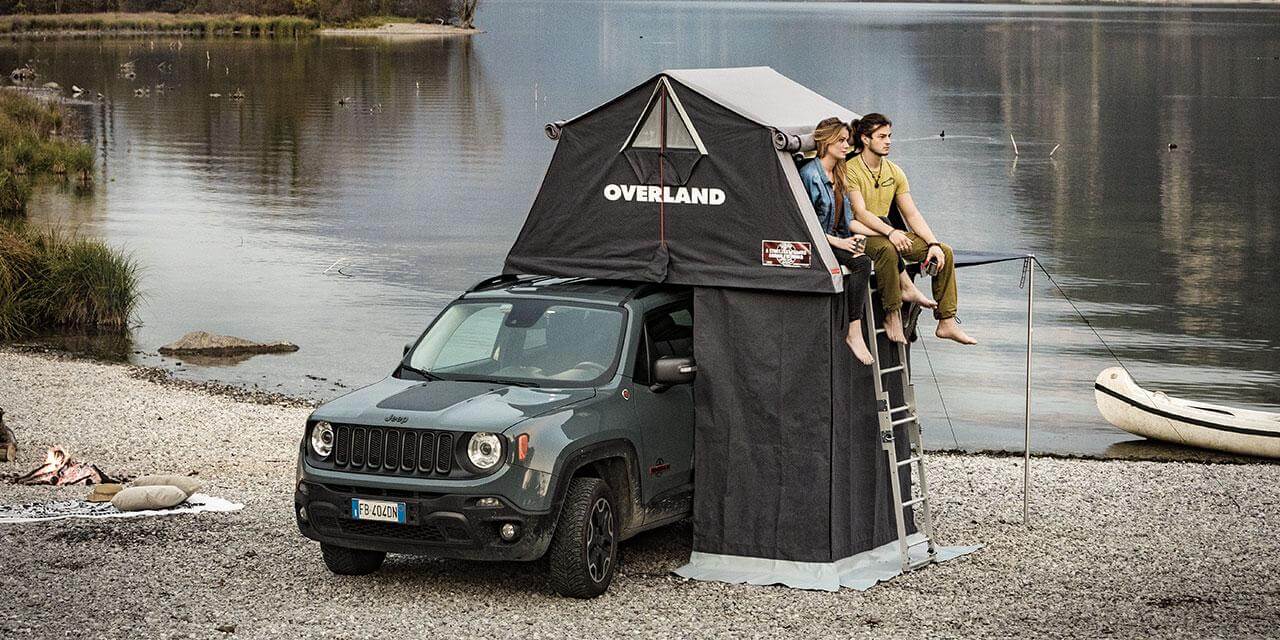 CHANGING ROOM
Art. OLC/07A for cars,
Art. OLC/08A off-road vehicles and vans
Sizes: Small 130 x 110
Medium 160 x 110
Large 180 x 110 cm.
Suitable for people, who "never stop":
practical and lightweight accessory, it can also be used as a small verandah thanks to its zip.

The framework is constructed from round anodised aluminium poles.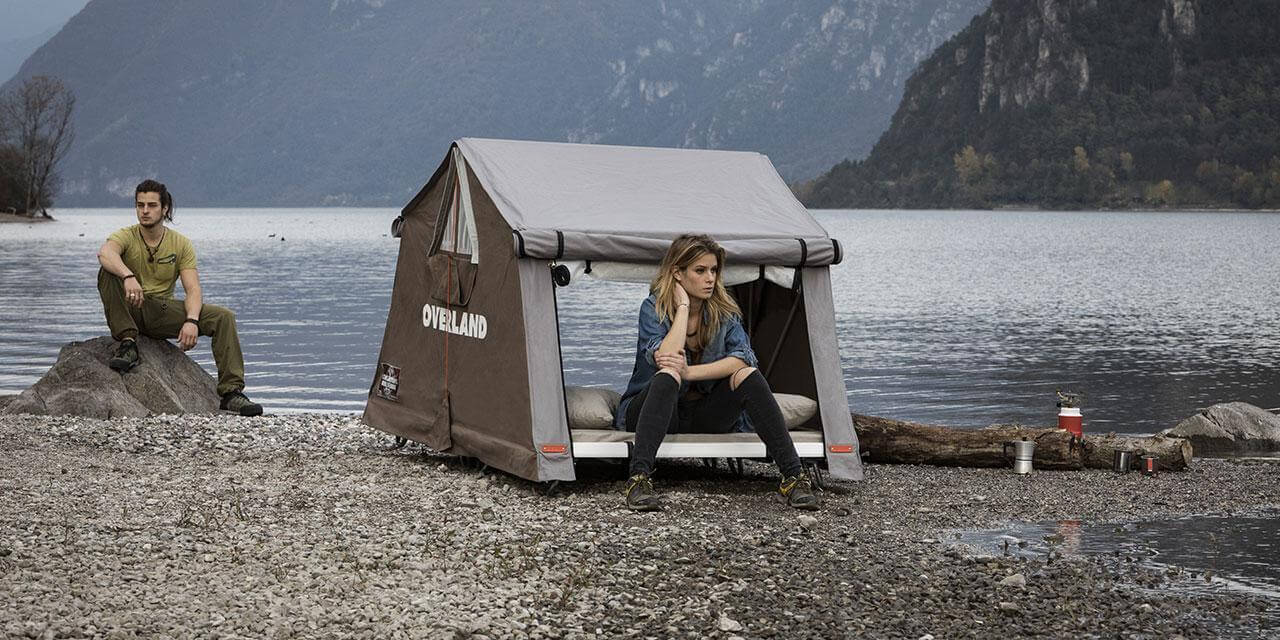 FEET
Art. OL/06A
Four strong folding feet keep the tent raised some 25cm off the ground protecting the base of the tent from water, condensation and insects. Useful in campsites and residential areas that do not allow vehicles to enter during the night.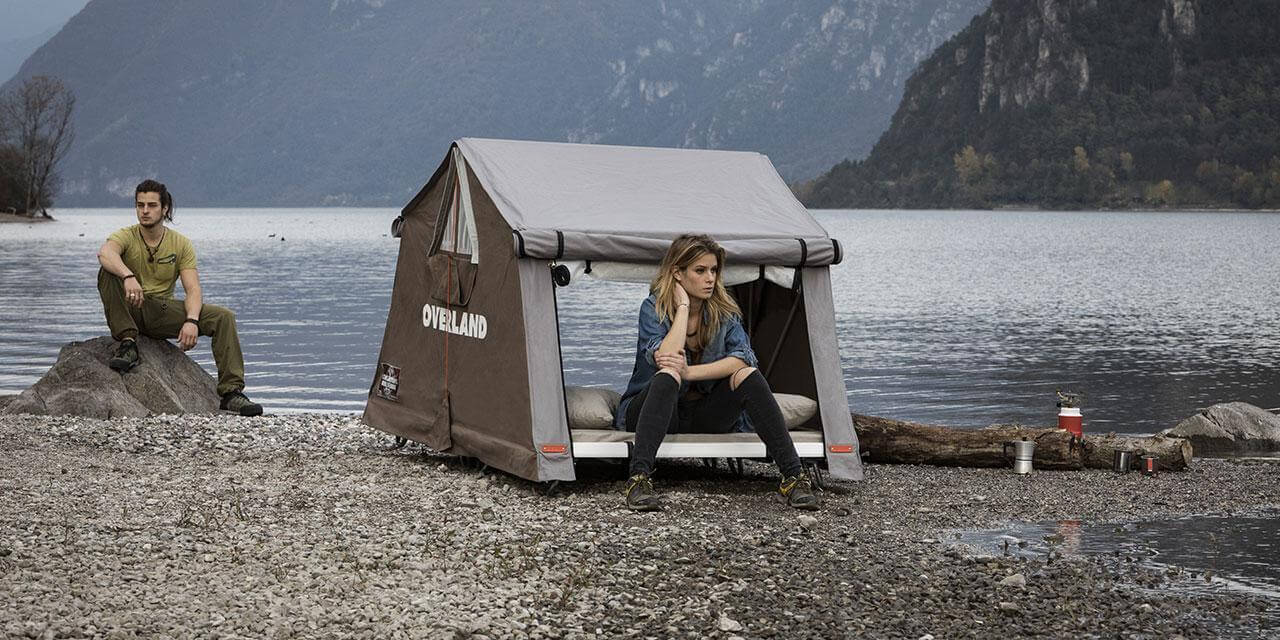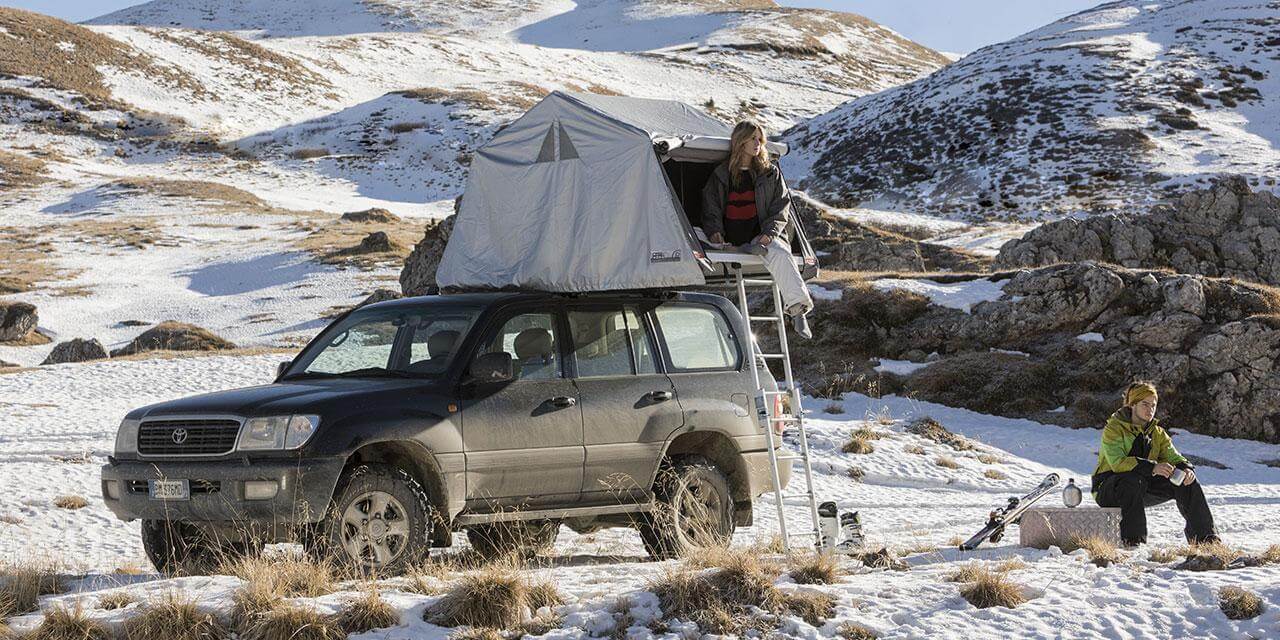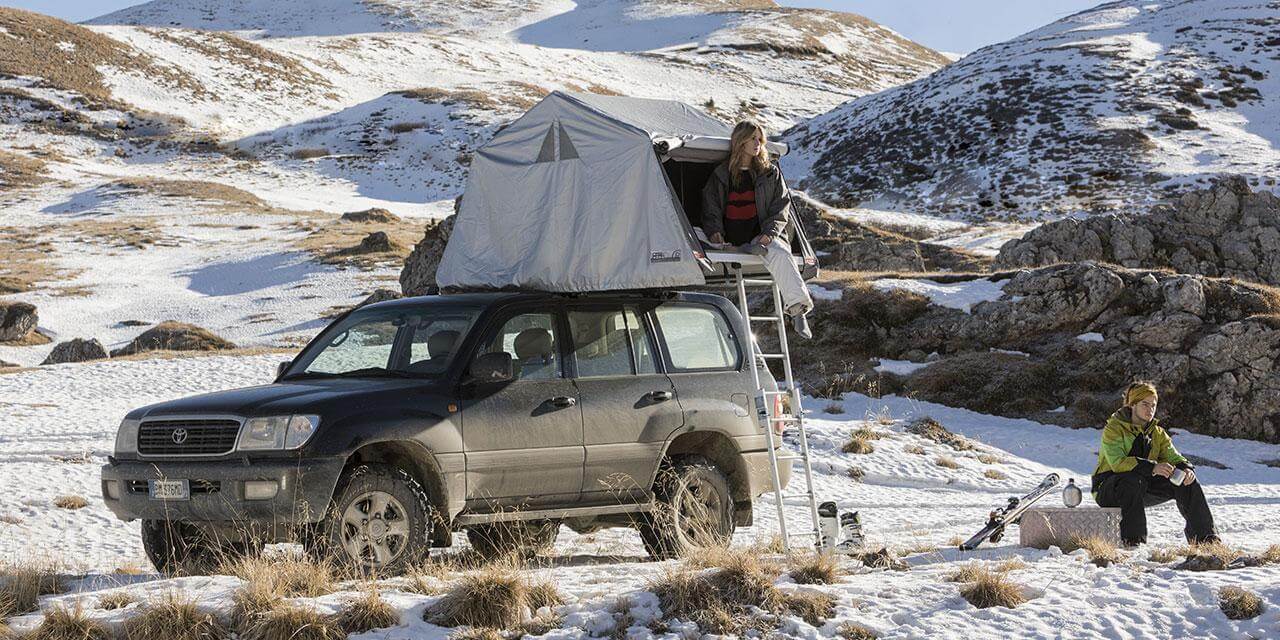 WINTER HOOD
OL/05A
Made of resin bonded nylon fibre and aluminium powder. Excellent protection from the burning effect of the suns rays, and equally useful for extra insulation in colder conditions.
Quickly attached, by Velcro strips, and removed, it can also provide additional protection in the most extreme of conditions. Can be left in situ when closing the tent.