A RANGE OF SUCCESS
Accessories are made from the same quality 420g fabric as the Overzone. The Day Room consists of 4 panels with zip fastener doors. Each side has one window; one a fixed transparent window, and one with mosquito mesh, both have 'curtains' for privacy. To use the end panel as an extended awning two telescopic poles are supplied. A practical, easy to use non-bulky accessory, with a multitude of uses such as kitchen, dressing area, toilet tent or shower room.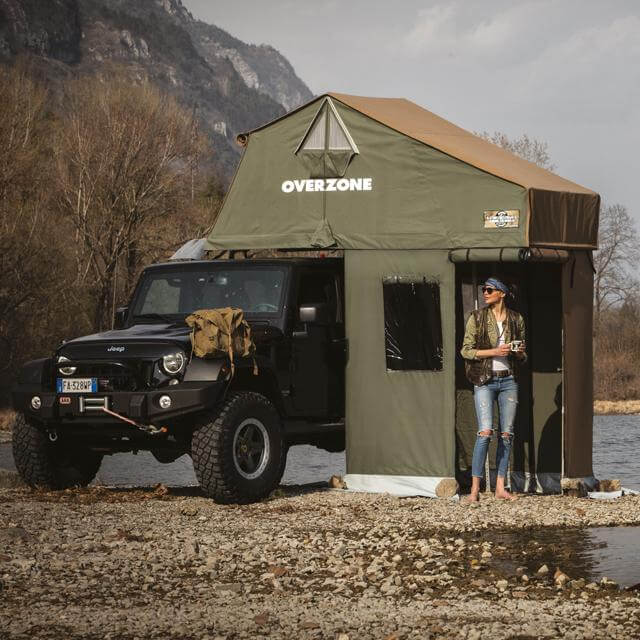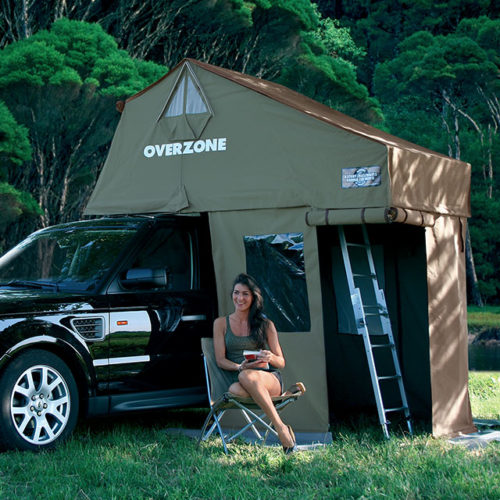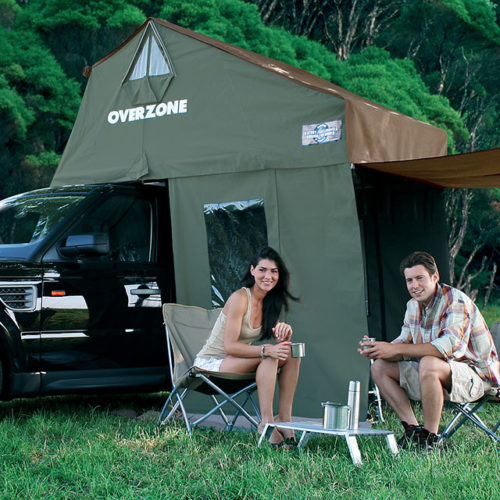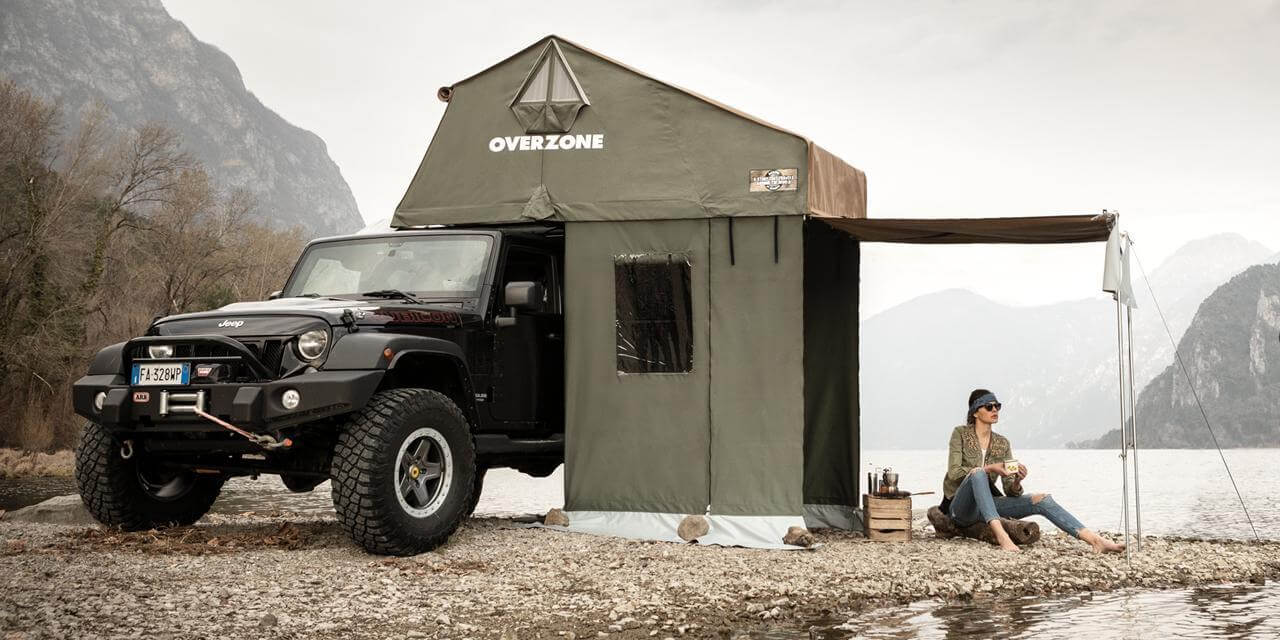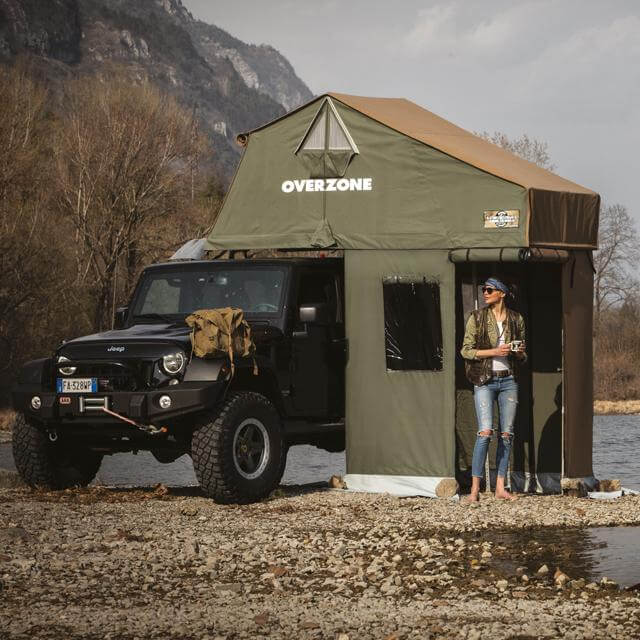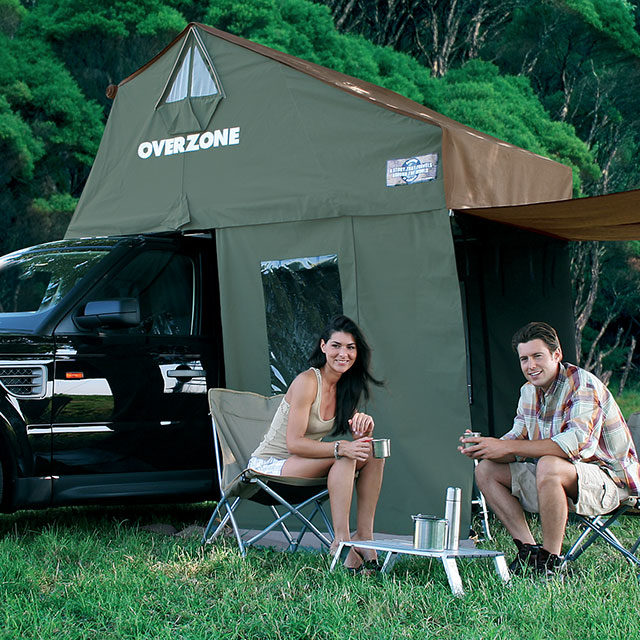 DAY ROOM
For cars: art. OZ/04A
(Small cm 130x180, Medium cm 160x180)
For 4x4: art. OZ/05A
(Small cm 130x180, Medium cm 160x180)

The framework is constructed from round anodised aluminium poles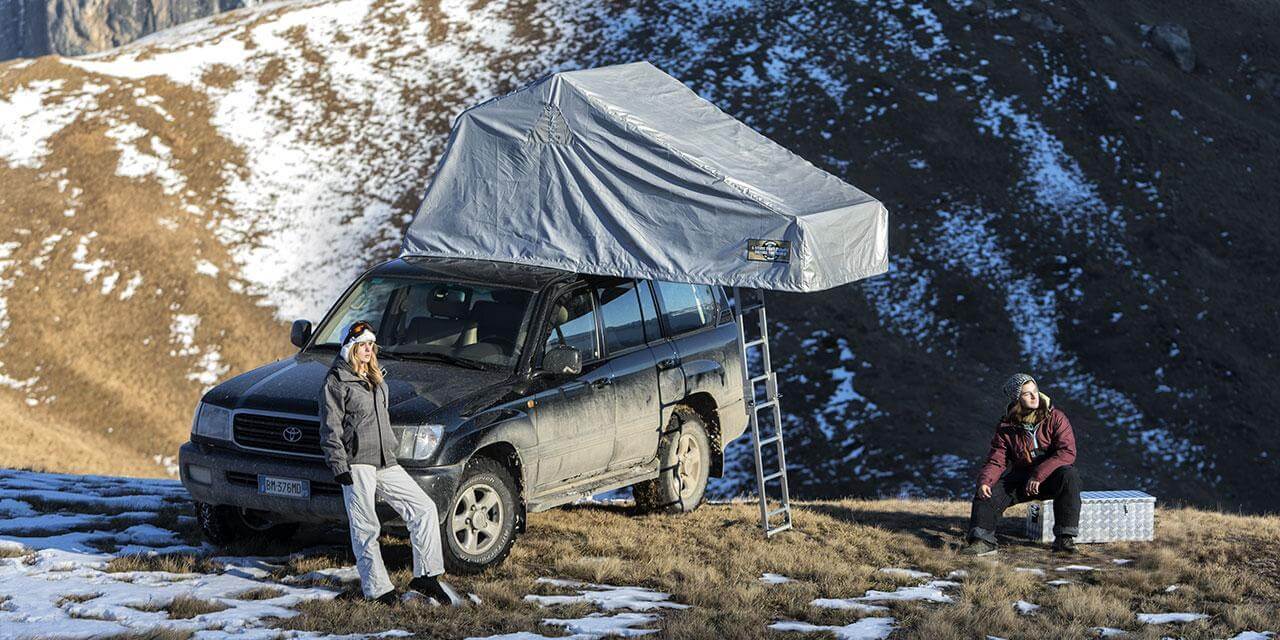 WINTER HOOD
Art. OZ/03A
Traditional hood made from aluminised nylon to offer increased protection from sun rays and cold conditions.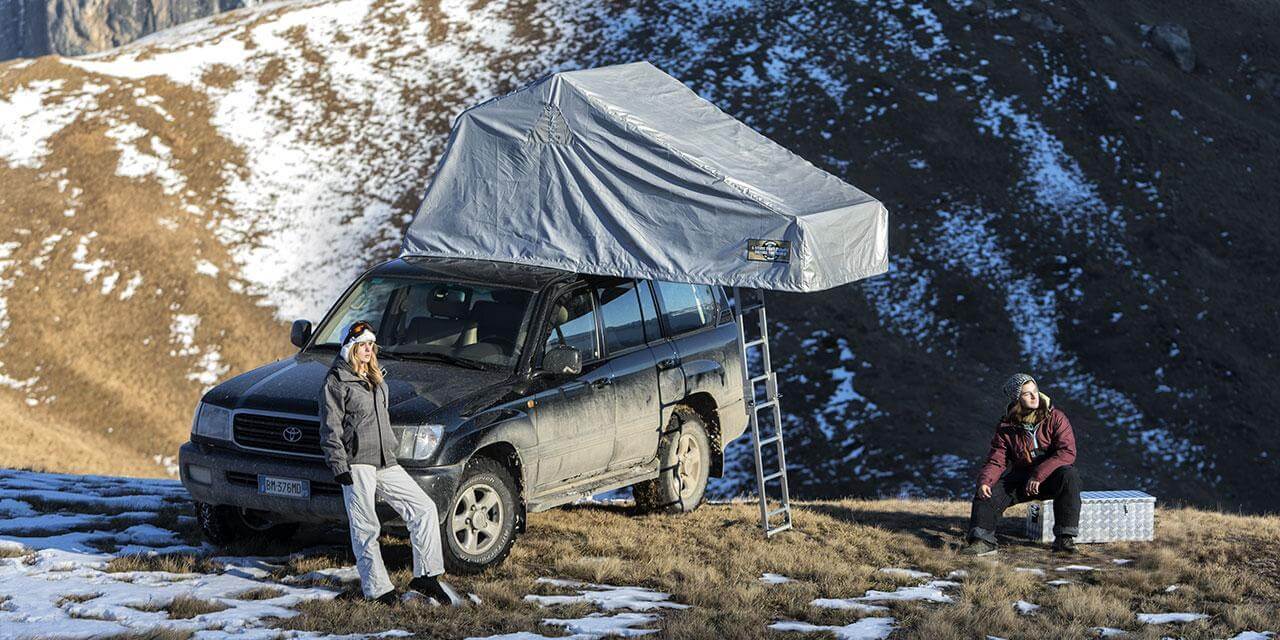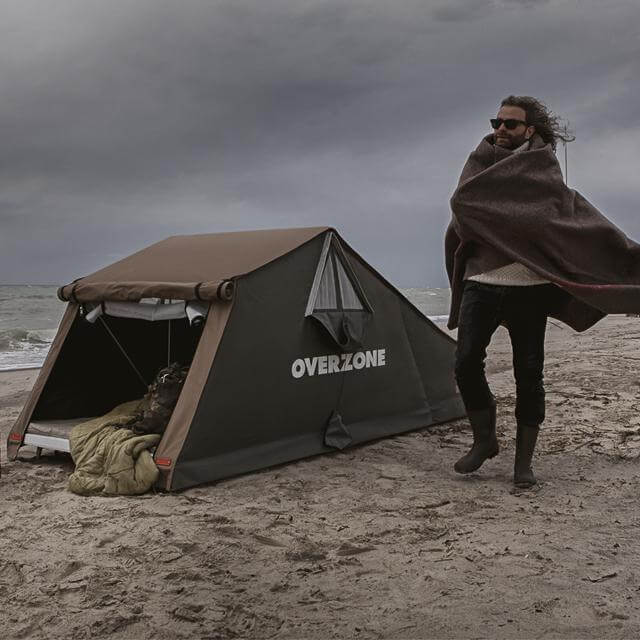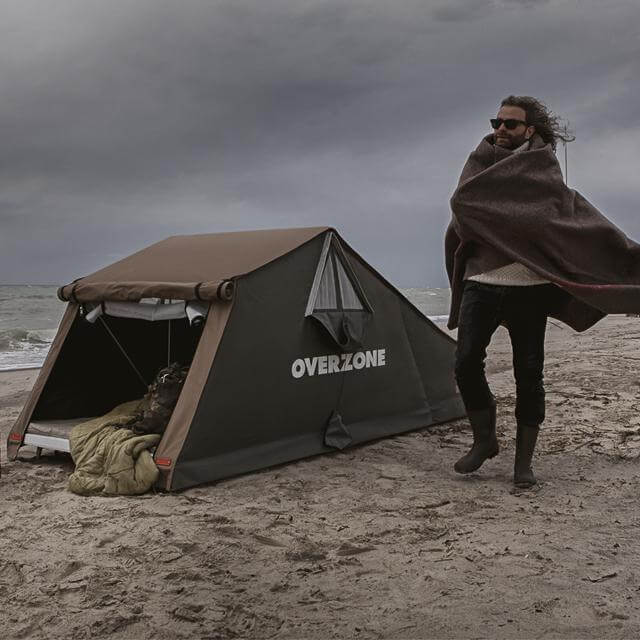 FEET
Art. OZ/05A
Eight strong ground supports for Overzone; about 25 cm high, they keep a safe distance away from moisture, water and insects. Fold-away, adjustable, compact, they are fitted to Overzone by easy to use handles and can be left fitted during the journey.